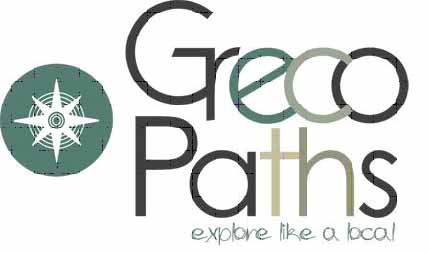 PRESS RELEASE AFTER-COVID ERA-GRECOPATHS POLICY
PRESS RELEASE AFTER-COVID ERA-GRECOPATHS POLICY
Dear all,
Hello-yia sas from Nafplio, the first capital of Greece, from where our base is.Watching during all those period, several elections, video, stats, online global tourism webinars  related to Covid19, our conclusions, suggestions, policies that we will follow, are as follows ;
This period that we all experienced, gave us the time, to rethink and restart, in many sectors in our life and specifically to understood , that we are all connected , in many ways..We are one of the blessed countries in the world that we continue to host the Apollo's light..
As a country Greece, & Cyprus according stats from; https://www.worldometers.info/coronavirus/ we have the less affected & dead people from covid19 worldwide. So we are one of the safest countries in the world.
Restaurants, hotels, apartments, as we know in person all the owners , they follow all the necessary protocol of Hygiene as they did other years too , but for this extra reason , they do extra actions, according law and government's announcements.
Although each traveler has to be also responsible and aware of his personal hygiene without being hysteric and terrifying himself without reason.
Greece: Total Covid19 cases:  2.744/Deaths :152
Cyprus : Total Covid19 cases : 903 /Deaths :16
The new global tourist movement and key words according the several worldwide webinars are; go local, exotic  as local,
and sustainable tourism.
We are happy to ensure and evince that, the last 6 years we follow this 'new trend-movement' through our programs which for us,  is a way of life and sharing that, with our worldwide quests.
Off the beaten tracks, hidden gems, local food, organic food, isolated places, paradises on earth with stream waters, waterfalls, nature, and rich vegetation places,  are and will continue to be, our suggestions, to all over Greece.
Some must see places, like Parthenon, we always organize those visits in non peak times. To taste an authentic Greek dish or an organic Greek wine it is not necessary to visit a famous restaurant or a winery, but instead going direct to the source –producer-primary production. This is the only way to support local economy, your money will go direct to locals, without through famous booking systems.
This is the sustainable tourism that we promote & support all those years and we offer through our Grecopaths Experiences to those, that they insist to search the best and authentic.
Last but not least, as a founder of this team and visualizer of a better tomorrow for all of us and as Greek, I am obligated to tell you this;
There is no health without freedom
There is no health without work
There is no health without sun/beaches/nature
There is no health without responsible TRAVEL
We will be here to help you organize the best and safest vacations that you ever dreamed!
We have the confidence according your feedback dear traveler and new Grecopaths friend, to tell you all above and thank you for that!
Until we meet again, be well, start dreaming your next Greek destination and be aware for all those that they keep telling you; don't move from your couch, we are here to help you..Don't do anything..
The last thing we need is complacency..Please be aware, be awake..
I will be more than happy to hear from you and to answer in any question you may have!
e-mail me at : s.tsirikou@grecopaths.gr
Find us: www.grecopaths.gr
Yours,
Stavroula Tsirikou