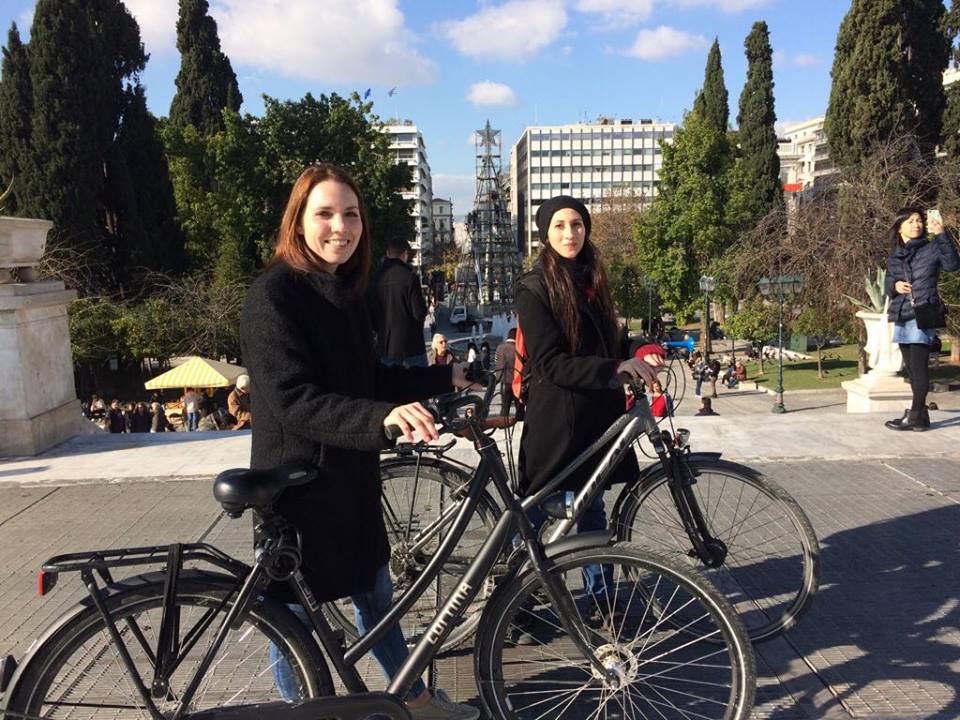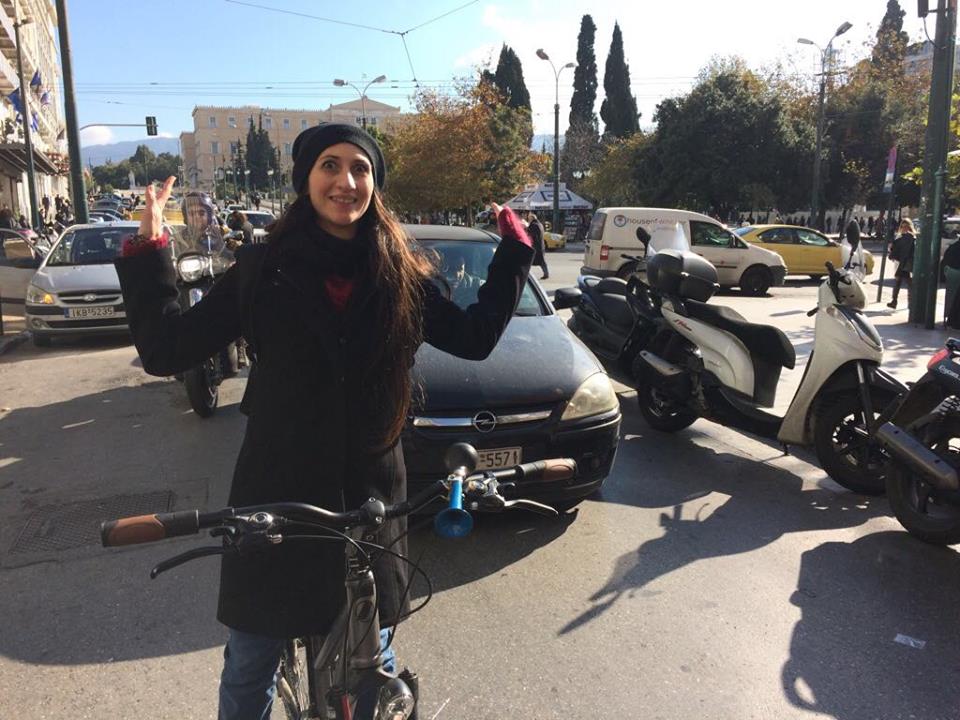 Bike tour in Athens and in Thessaloniki
The great philosopher Socrates has told that Greek can be anyone who feels or think like a Greek.Monique is a young enthusiastic lady from Holland who is married a Greek man and lives in Athens the last  years.She established  5 years ago a company called Meet in Athens with the idea to share her love & passion for Greece and the it's capital.Monique and her team are professional of what they are doing and offering a variety of suggestions and options for the cities of Athens and Thessaloniki.Take their city bikes, helmets, your good mood and be prepared for adventurous, funny and informative day!
To be honest we tried one of her bike tours in Athens. At the beginning we were afraid the idea of the traffic and cars, but at the end we enjoyed so much that we really suggest that tours!They have carefully  chosen many different routes ; some in pavements, some in roads with less traffic some into parks and some in the main roads. That is the beauty of Athens!
Noisy, with a lot of alternations, peaceful in some spots, busy in some others and beautiful if you are with people to show you where locals hang out!That is the team of Monique, don't miss out!
Take a look what we tried:
Bike tour | Alternative Athens
This is the ideal route for adventurers who visited Athens before and want to look beyond the tourist attractions. Let us surprise you with this alternative tour! We forget about the famous highlights in the historic center for once and explore the areas that show a different side of Athens.
We will visit traditional Greek deli shops, taste loukoumades (Greek doughnuts) in one of the oldest coffee shops in town. We will cycle through the classy neighborhood of Kolonaki with its expensive jewelry and shops like Prada and Louis Vuitton, the trendy nightlife district of Gkazi and we enjoy the view from the Philopappos hill.
Kerameikos: the famous cemetery of ancient Athens

Gkazi: Hip nightlife district and the site of the old gasworks (also museum)

Philopappos hill with beautiful views

The National Gardens

The upscale shopping district of Kolonaki

Numismatic Museum – home of the archaeologist Schliemann

The university buildings of Athens

The Evripidou street with various herbs and deli shops

Graffiti in the Psiri district