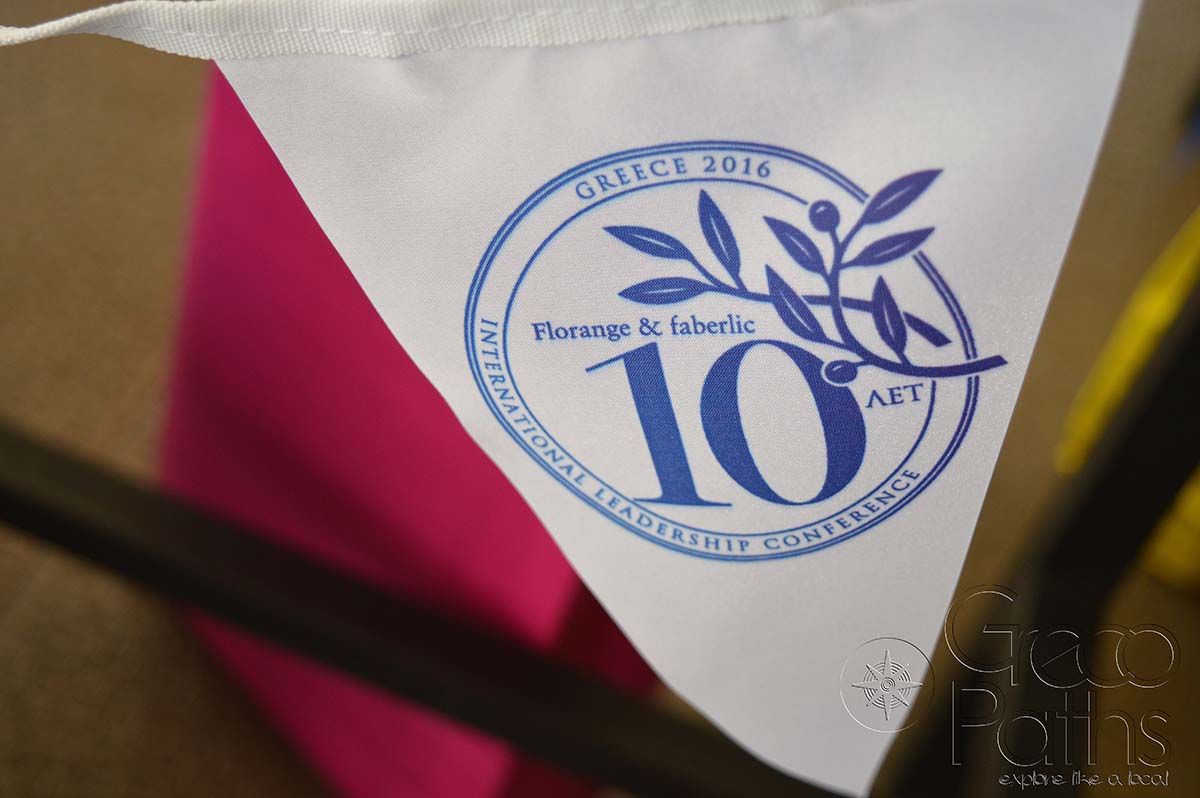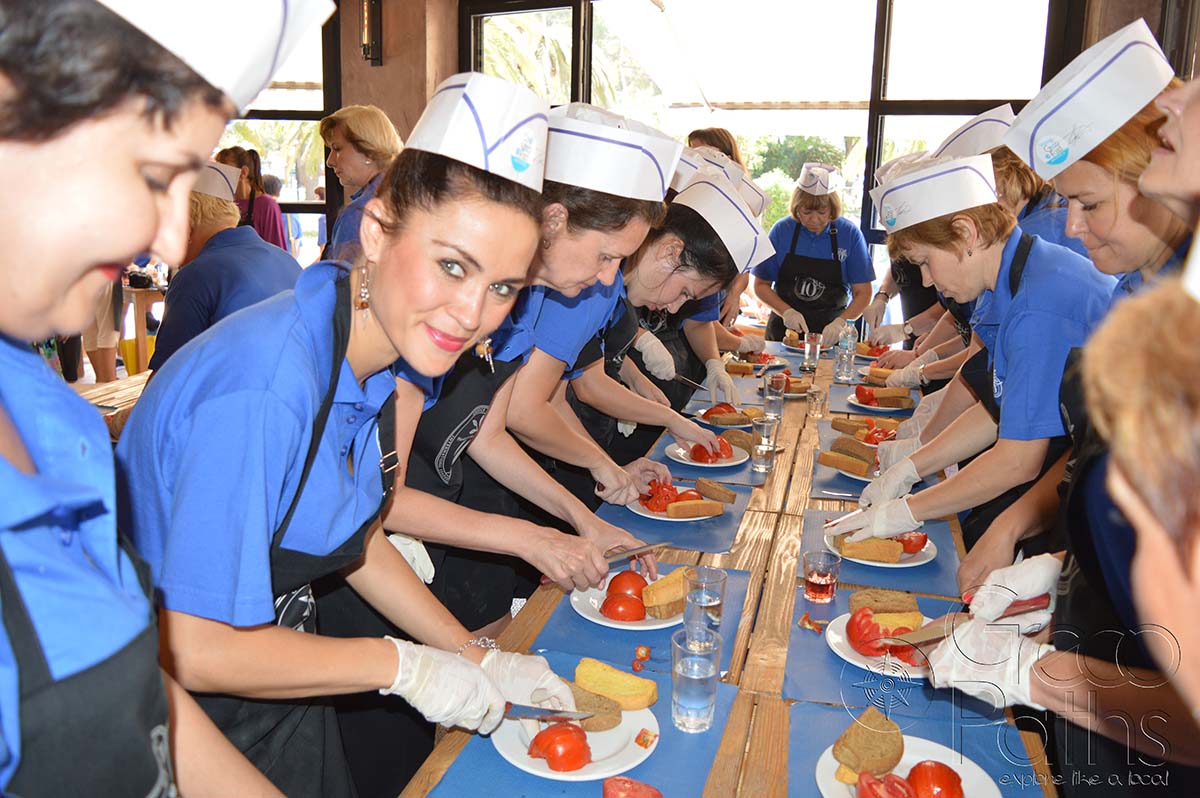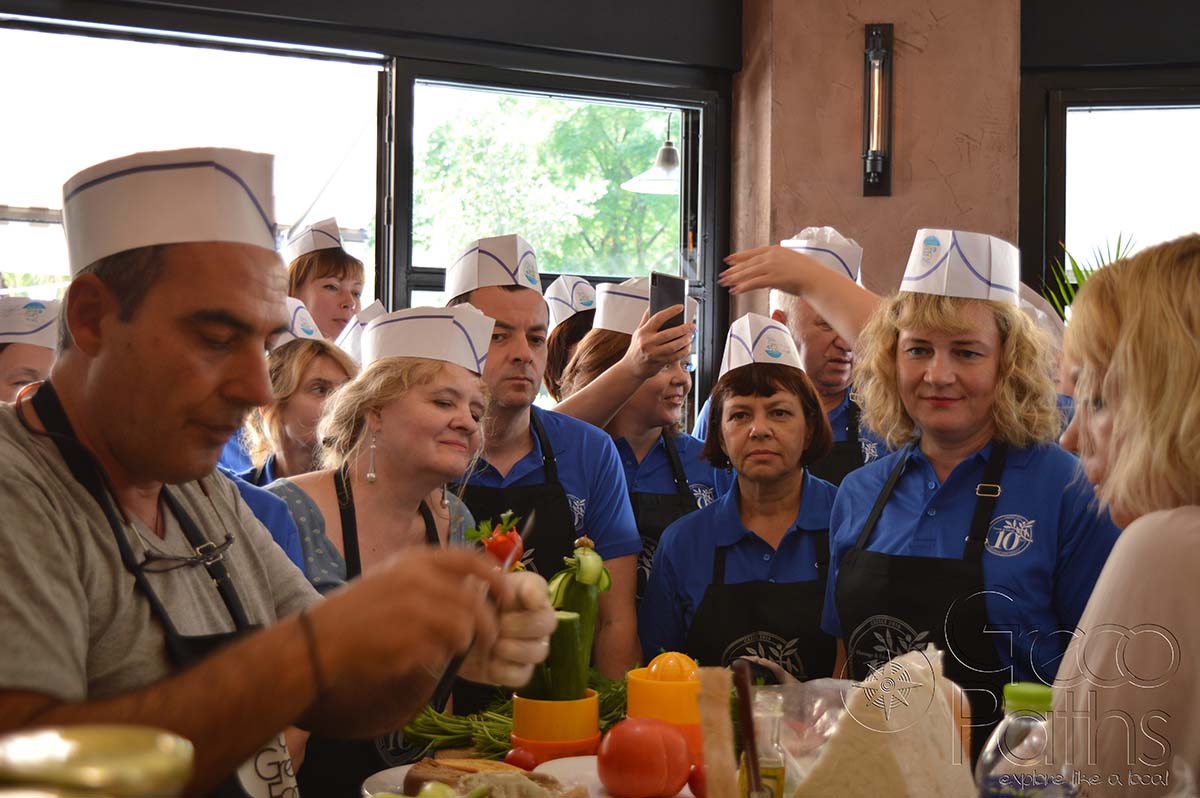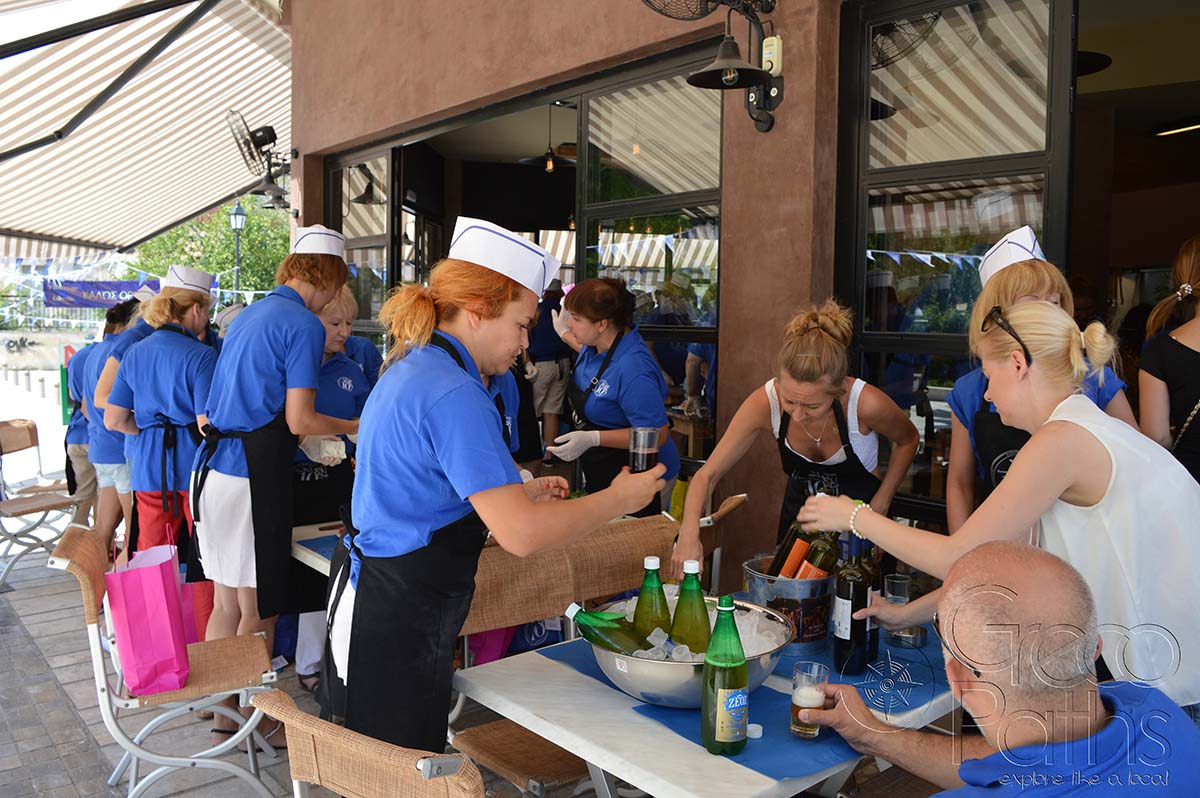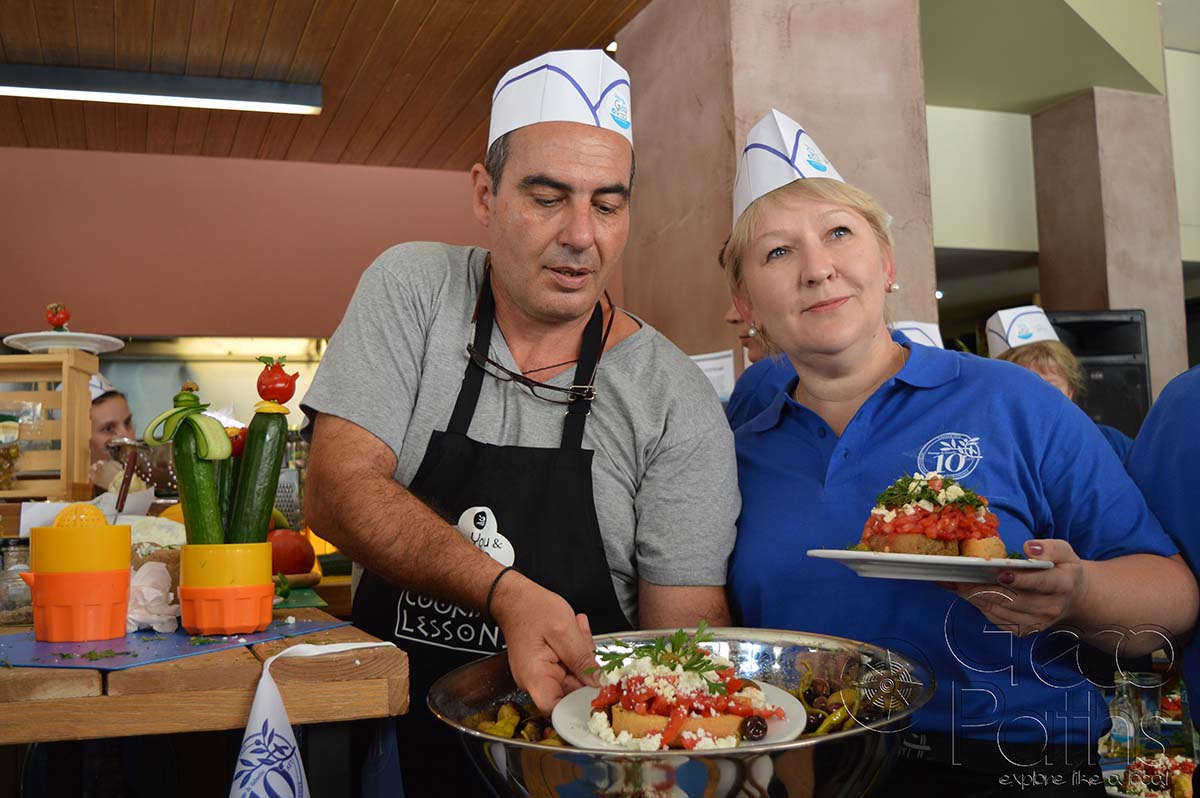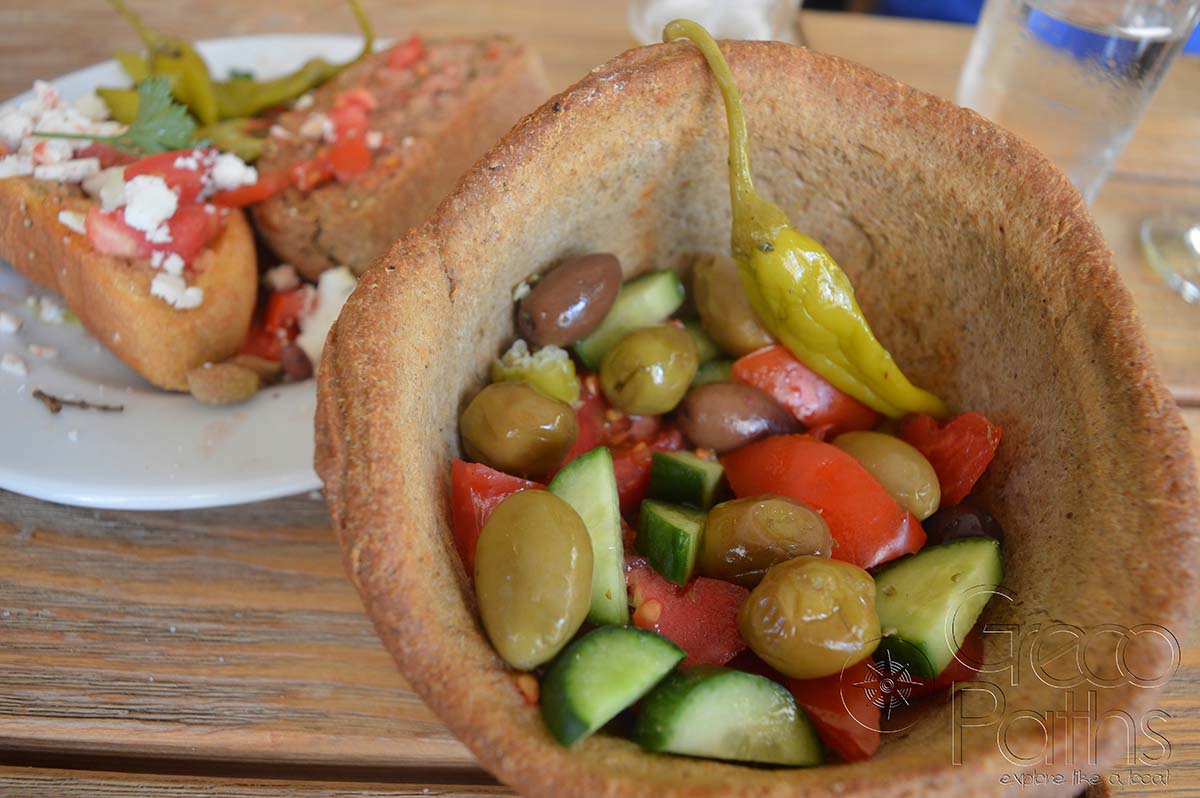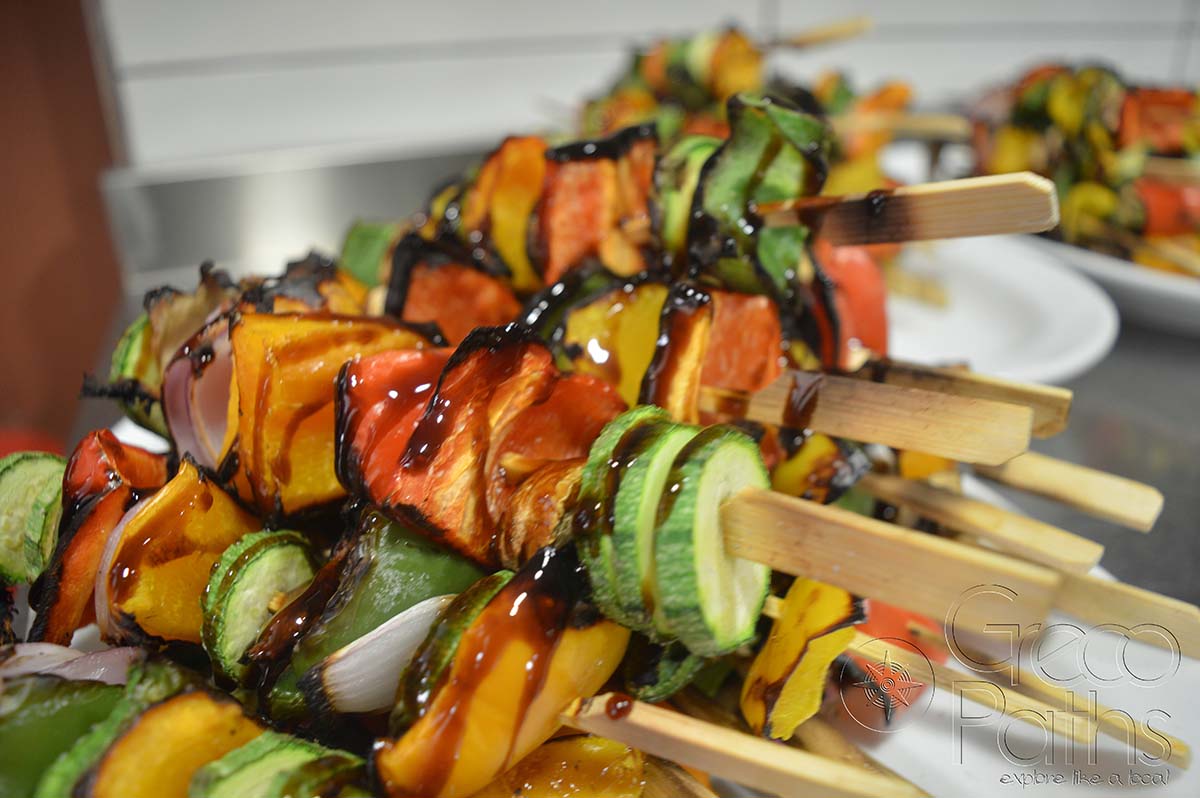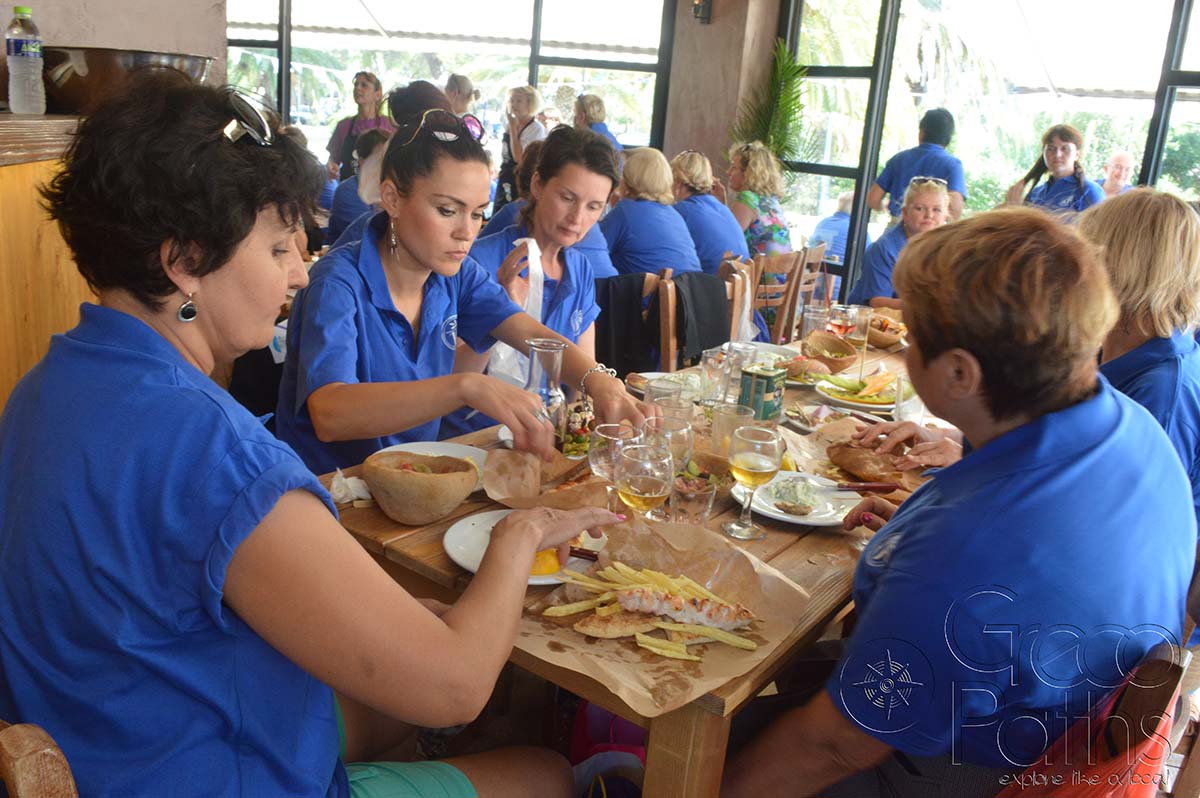 A Business Event with Cooking class in Nafplio
A Business Event with Cooking class and 66 Russians participants took place in Nafplio few days ago with great success.
It was big bat for Grecopaths Team to organize a cooking lesson with so many participants!
A Russian company choose our team to celebrates its 10 years anniversary.
Our suggestion was what else from the famous Greek souvlaki accompanied with tzatziki, greek salad, Peloponnesian bruschetta, fruits, yogurt, plenty of wine, local beers, tsipouro and more.All our products were  from local producers and organic.Our experienced Chef mr Panos Kokkalas who was in charge, with his directions and fancy demonstrations , gave the motivation of making each team its design in their dishes.
Some of the participants couldn't resist and at the same time eating what they were making..
Jokes, teasing, selfies photos, singing are some of the happenings.. of the day.
After  the cooking class our visitors enjoyed three different kinds of souvlaki :pork, chicken, vegetarian.
At the end, memorial group photo , hugs , presents with local products and the recipe of what they made with the history of the Greek souvlaki they will accompany them in their trip back to Russia.
Special thanks to all our partners and especially to the grill tavern Souvlomagkies!